The Strike Pro is the flagship electronic drum kit sold from Alesis. It comes standard with eleven pieces and mesh heads; they make an excellent case for drummers who need a kit for both practice and the stage.
As we've mentioned before, Alesis has been dominating the electronic instrument market for the last few years. They are making everything from drum kits to digital pianos.
With such an attractive price point when compared to the higher-end models from Roland, does the Strike Pro stand up to the competition?
I believe it does, but there are some negative aspects to having such a low cost.
Excellent alternative to Roland's expensive kits.
90

Our Overall Score
Kit: Strike Pro
Manufacturer: Alesis
Alesis Strike Pro
Alesis has managed to create an electronic drum set that is both affordable and high quality. You won't see specs like this on any other kit within its price range.
The kit looks amazing and the shells are sized just like a regular acoustic drum set would be.
The Strike Pro kit recently made it into our roundup article on the best electronic drum sets. Let's now dive deep on the kit on the good and bad.
---
Overview
The Alesis Strike Pro is a professional electronic drum kit that comes with four tom pads, a snare pad, kick pad, four crash cymbals, and a hi-hat controller.
The pads are made from nylon mesh, which is the standard for most electronic kits these days.
Note: the kit mentioned in the article is the higher-end model of the Strike, though you can purchase a smaller kit with less pads and cymbals.
Included also is the Strike module that has a sleek design with faders, an LCD screen, and buttons to control parameters. The module comes pre-loaded with over 1600 multi-sampled instruments.
By all means it's a solid drum kit.
What's in the box?
The kit itself is fairly large, so you'll need a bit of time set aside to set it up prior to playing. Included in the box is as follows: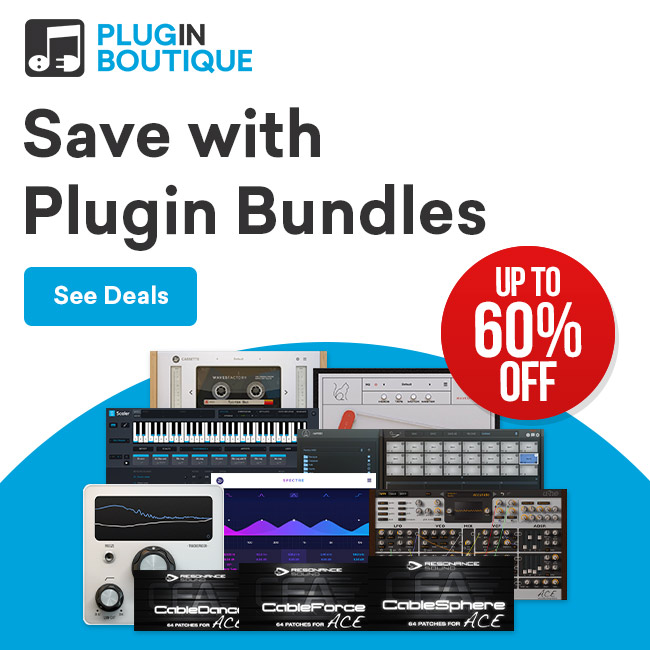 What's in the box?
14″ kick drum pad (1)
14″ dual-zone snare drum pad (1)
8″, 10″, 12″, 14″ dual-zone tom pads (4)
16″ triple-zone ride cymbal pad (1)
14″ dual-zone crash cymbal pads (2)
12″ hi-hat cymbal pads (1)
Chrome rack (1)
Strike drum module (1)
Pair of drum sticks (1)
Cable snake and wraps (1)
Drum key (1)
Power supply (1)
Assembly guide (1)
One big downside to buying the Strike Pro is the fact that you have supply your own kick pedal and hi-hat stand. The pedal is no problem for me, but I think they should supply some sort of hi-hat stand honestly.
Differences between the eleven and eight-piece kits
The eight-piece kit is significantly cheaper than the eleven, but only comes with one crash cymbal and three toms. If you don't need a gigantic setup, I highly suggest getting the regular Strike kit.
Features
Let's get into some of the top features.
Alesis Strike Pro Specs and Features
Strike Performance drum module equipped with a 4.3″ full-color LCD screen
110 kits and over 1,600 multi-sampled instruments
8GB SD card
Dual-hoop pads with wooden shells
4-Post chrome rack
Software editor
On-board sampling capability
USB/MIDI output for use with VST instruments
Traditional drum shell sizes
Electronic drums often get a bad rap for being small and compact. A kit like the Alesis Nitro is so small that it can be tough to transition back to an acoustic kit.
The Strike Pro features regular shell sizes, meaning your acoustic kit and electronic kit should feel pretty similar in terms of ergonomics.
I'm a big fan of this, as I hated my Yamaha DTX drum kit in college. I found that the pads were too small and didn't feel anything like a real drum set (not that they should). It was nice for practicing, but if I had the choice all those years back to get the Strike kit, I would have.
The look of the shells
The shells themselves are made from wood and feature a beautiful red sparkle finish. "Real" drum shells are only available normally on kits like V-Drums or ATV Artist standard drums.
The feel of the Strike Pro
As stated before, the kit feels very similar to that of an acoustic drum kit. The size is a big factor, but the mesh heads also help.
I've commented on mesh drum pads before, stating that they can give a false sense of what a drum feels like, but I really do enjoy the sensation of playing mesh heads. The response is excellent and is exactly the case with this kit.
I believe the only way you can ever get close to the same feel as an acoustic kit is to actually convert your acoustic kit into an electronic kit using triggers. While this requires a sort of DIY approach (or by buying a full-fledged converted drum set), it could pay off for the end result.
The drum pads
Including a 14″ dual-zone snare drum pad was a great idea from Alesis. I honestly hate electronic kits that have a small snare drum. It's not because I can't play in the center of the drum, rather, I just love emulating the feeling of sitting at a real drum kit.
All included drum pads are dual-zone, which allows you to play independent sounds from both the pad itself and the rim. This adds another level of realism that many entry-level kits will lack.
Tunable pads
The drum pads on the Strike kit are tunable, giving you the option to increase or decrease the responsiveness of the mesh heads.
I love this feature. It once again brings out the realness factor when comparing back to an acoustic drum set.
Great electronic cymbals
Upon first glance, the cymbals provided have a neat "hammered" look, emulating traditionally hand-hammered cymbals. It's a nice touch.
The larger-sized bell is also great for playing different accents throughout a piece of music. All cymbals also feature the ability to be choked.
Triple-zone ride cymbal and dual-zone crashes
The Strike Pro includes a triple-zone ride cymbal, which is something usually reserved, again, for higher-end e kits. You're able to hit either the bell, bow, or edge of the cymbal.
All the other cymbals included are only dual-zone. Including all triple-zone cymbals would take this kit to the next level, but for now, I find the cymbals to be great.
The drum module of the Strike Pro
The included module of the kit looks beautiful from a design standpoint. It's got most of the bells and whistles that of the TD-50.
The drum module comes packed with 100 new drum kits and over 1,600 multi-sampled instruments.
Multi-sampled kits
Multi-sampled kits make electronic drums sounds more realistic.
For example, a lightly tapped snare might be from a collection of different samples than hitting the drum at full velocity. This is what makes a kit sound realistic and not sound like a machine gun.
I've been a big critic of Alesis drum kits in the past when referring to multi-sampled drum kits. Their entry-level e kits don't feature this type of technology and the sounds produced from those kits suffers.
I don't believe those kits really need multi-sample technology, though it would be nice. The only way to work around it is to use virtual instruments, like GetGood Drums to get a multi-sampled velocity drum kit out of an entry-level kit. Enough of my sidetracking, back to the Strike Pro.
4.3″ color display
The LCD display looks great and shows a nice visual representation of each kit you are on with information about the preset. It's very responsive and think that it's actually better looking than the TD-50's display.
Roland seems to be sticking with the old if it's not broke, don't fix it mentality on their modules, but I love the visual design and look of the display.
Ins and outs
The drum module comes with an 8GB SD card which you can load new samples and sounds onto. The USB/MIDI connections are great if you have the desire to use virtual instruments like I mentioned with a DAW.
Alesis has also released the Strike Software Editor, which allows you to easily create new kits on your computer, rather than using the knobs on the module.
The sounds
I'm pretty critical when it comes to the sound of mostly all electronic drum sets. In fact, I go as far to hate on most of them. This is because I have recorded drums and also have used plenty of sample libraries when producing music.
I would much prefer using virtual drum libraries with electronic kits, as mentioned before. This isn't the easiest task by any means, so it is nice when you can have an out-of-the-box solution for great drum sounds.
Most drum modules don't sound great to my ears, including the Strike and even the TD-50. That being said, these two modules are what I would consider acceptable. I promise I'm done being an audio snob.
For starters, you get 110 new drum kit presets made from 1,600 multi-sample instruments.
Out of all the kits available on the market, the Strike gets very close to accurately representing the dynamic range. Things like rolls and drags sound pretty good when compared to their entry-level siblings.
Hear the kit in action below:
---
Pros of the Strike Pro
Being that Pro is in the name, this kit is targeted at the professional-level consumer. If you're a first time buyer and drummer, this most likely isn't the kit for you.
I love the look and feel of the kit overall. It gives me all the features of a top-level electronic kit at a big fraction of the price. The solid chrome rack, which I haven't mentioned yet, is also very durable and looks great.
The sound quality is subjective, being how snobby I am about it, but I'm able to look past this since it is an electronic kit after all.
Alesis has packed a lot of professional features into a kit that is just under $2,500.
---
Cons of the Strike Pro
In my eyes, there's really only one giant con with the kit. The hi-hat controller reportedly has failed for many users. Symptoms of the problem include the pedal firing erratically, double triggering, not triggering at all, and other issues.
The support forum linked above does list several strategies to fix the problem, but you shouldn't have to rely on a DIY solution to a problem that should be completely fixed by now.
If they haven't already, Alesis should send users of the faulty hi-hat a new controller pad that is fixed.
The 1.3 firmware update reportedly fixes many of the issues with the hi-hat but users are still having to rig their controllers up with additional washers to fix the responsiveness problems.
---
Frequently asked questions
Can I upgrade to the Pro from the regular kit?
Yes. You can definitely upgrade from the regular model to the Pro with Alesis's expansion kit.
Can I add more drum pads?
Due to the fact that all the pads are dual-zone, technically it would be possible, though you would lose the dual-zone functionality.
Does the kit come with a hi-hat stand?
No, you will need to supply your own hi-hat stand.
Are the mesh heads replaceable?
Yes. You'll need to reach out to Alesis's parts team at parts@inmusicbrands.com.
Can you use a double pedal with this kit?
Yes, the kick drum pad is very large and can support a double kick pedal.
---
Alternatives to the Strike Pro
If the hi-hat issue's got you worried, there's a couple options we can suggest instead.
If you're already looking at the Strike Pro line from Alesis, I don't think it's wise to move down the ladder to their other products.
The Roland TD-30K comes to mind, but it's far more expensive than the Strike kit. Yamaha also makes the DTX562K at a similar price point to the Strike.
That being said, both of these kits won't feature the wooden shells and accurate drum sizes.
---
The verdict
I have confidence that Alesis will continue to work on the quality control issues that the Strike Pro faces. If that problem is eliminated, this kit would score a near 100 rating.
I love the kit and the price point. I think it sounds moderately decent and definitely competes with Roland's higher-end kits. I couldn't recommend it more.
I don't suggest you buy the kit if you're a beginner. You need to decide for yourself if drums is going to be an obsession prior to dropping a lot on an electronic drum kit.
---
Over to you now. Do you have any experience with the Alesis Strike Pro? I'd love to hear from you down below in the comments. Thanks for reading. Bye for now.
Images used with permission from Alesis.com.
Hey there fellow drummer, thanks for reading the post. I've got a private Facebook group called Drum Junkies. It's made up of people just like you and me who are sharing pictures of their drum kits, talking about industry trends, and sharing tips about drumming. I'd love for you to join! Here's a link to the group; we'll see you on the inside.