Picking out an electronic drum set is no easy decision. Whether you are an experienced drummer or a parent shopping for your child, you need to have all the best information before making a purchase.
In a rush? Our favorite overall kit is the Alesis Strike Pro.
Technology is rapidly changing how we interact with the world. For drumming, it's no different. In the past twenty years, we have seen these types of kits morph from simple sample engines to full-blown velocity sensitive, multi-layered, drum modules. It truly is incredible to imagine where we are headed.
Note: This guide is fairly long, so be sure to use the table of contents to skip around if you so desire!
Our favorites at a glance
Image
Best Value
Best Overall
Quick Summary
Entry Level Electronic Kit
Professional Electronic Drum Set
Professional Electronic Drum Set
Most Professional Electronic Drum Kit
Best Value
Image
Quick Summary
Entry Level Electronic Kit
Image
Quick Summary
Professional Electronic Drum Set
Image
Quick Summary
Professional Electronic Drum Set
Best Overall
Image
Quick Summary
Most Professional Electronic Drum Kit
The best beginner electronic drum kits under $500
These are our best picks for 2019, ranging from cheap to very expensive. Each manufacturer has different strengths and weaknesses with their products. It's up to you to decide which one of these e-drum kits suits your current needs.
Starting off the list, we are going to feature three options that are more budget friendly. If your kid's interested or you're looking to start learning drums, it's best to begin here before dropping big money on a fancy kit.
1) Alesis Nitro Mesh
An excellent choice for first-time drummers.
Alesis has produced an insane amount of awesome products for us as drummers. For starters, this is an e-drum set under $500. A quick glance at the Alesis Nitro reveals some amazing features and impressive specs.
It includes 385 sounds, 60 play-along songs, and a very simple drum module. To me, this electronic drum set is much better than the Alesis DM6 for beginners.
The Alesis Nitro electric drum kit is the best selling set on online (over 1,000 models per month). It provides amazing value at such an awesome low price. This kit is an 8-piece e-drum kit featuring tom pads, a dual-zone snare pad, cymbals (both chokable and non-chokable), a mounting rack, and a powerful drum module.
Alesis has moved away from the regular Nitro kit, and seems to be focusing on selling the mesh version of the kit. I think it's better overall regardless.
Build quality of the Alesis Nitro
To say that the Alesis Nitro is a brand new product would be a bald-faced lie. By turning the drum module over to the back see, we can see this is a reconfiguration of a DM7X. Alesis simply re-branded this product and it became the Nitro kit.
The "new" DM7X (aka Nitro) features an 8″ dual-zone snare pad, three single tom pads, dual-zone 10″ crash cymbal pad, two additional single cymbal pads, a hi-hat controller, and a drum rack with four posts. Included, as well, is the Alesis DMPAD kick pad, which features a strong steel housing, grounding spikes, and a single zone pad.
The e-drum kit comes bundled with its own kick pedal. It's pretty poorly made, so I suggest upgrading this one piece of hardware to something like the DW3000 Kick Pedal for a better experience. You also get an assembly key as well as a set of drumsticks.
The Nitro's drum module does have expansion features with two inputs in the back and buttons for each expanded pad on the front of the module.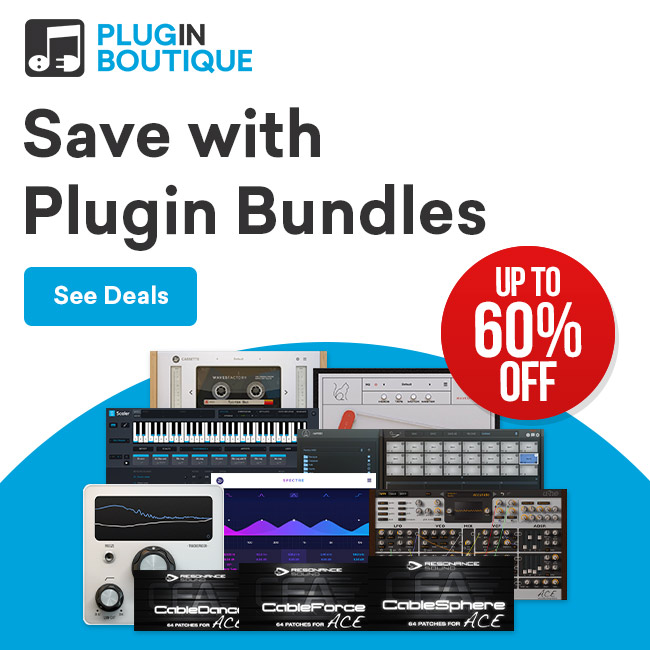 Using the Alesis Nitro in practice
The stick response is decent. It feels like a rubber practice pad when playing. You aren't going to get the feeling of the Roland V-Drums, that's for sure. However, even though the feel isn't on par with a $4,000 e-drum kit, the Alesis Nitro still plays great!
Unfortunately, the snare drum pad is the only one that features a dual-zone. This is something we usually only see at the higher end of the spectrum.
A dual-zone pad allows for different sounds, whether on the rim, or the main pad. The other pads can only produce one sound at a time.
The drum module of the Alesis Nitro – No custom samples!
The drum module provided with the Alesis Nitro is very basic. Don't expect world class sampling and FX.
Using the drum module, you can create your own drum kit setup with the available 385 sounds or just use a preset. The drum module is very intuitive and easy to learn your way around it.
If you own a laptop, you can use the USB MIDI connection to connect to your laptop or desktop computer. This is useful if you plan on recording your performance into a Digital Audio Workstation, such as Logic or Pro Tools.
From here, you can either use the included sounds from your Alesis Nitro, or you can use virtual instruments, such as EZ Drummer or Addictive Drums, to playback what you recorded. This is a great way to record band demos.
There is no way to load custom samples into the Alesis Nitro. For most beginner players, this should be a non-issue.
With the Alesis Nitro being so affordable, it's no wonder why it's one of the top-selling electronic drum sets online. This kit is perfect for a beginning young child or for an experienced drummer looking for a cheap way to practice on the quiet.
Overall sound of the Alesis Nitro
Being that this an electronic drum kit that costs next to nothing, I didn't expect the sound to blow me away. And it didn't.
Unfortunately, the Nitro's biggest issue for me is sound. This electronic drum kit sounds like early 90s MIDI drums.
Okay, maybe not that bad, but the Nitro sounds very rigid with no dynamics to my ears. This is pure speculation, but I believe that both the Nitro and the Forge do not have different samples for each velocity level.
For example, tapping the snare drum quietly should produce a different recorded sample than just a quieter version of a snare hit. This would allow for a greater dynamic range and would make the electronic kit sound more realistic.
Do you kind of get what I am hinting at? This could have been one way to keep the price tag down on these electronic drum kits. While this might not make a huge difference for "electronic-style" kits, acoustic drums with one velocity layer tend to sound pretty bad.
For a further and more in-depth look at the kit, check out our full review of the Alesis Nitro.
The verdict: The Nitro is an excellent choice for beginners. If you're buying this for your son or daughter, it will make a fantastic gift.
Click here to read owner reviews on Amazon.
2) Roland TD-1K
It's not my favorite out of the bunch, but still provides some decent value.
I'm happy that Roland does cater to newer drummers, but the TD-1K isn't exactly anything amazing. While it is a great introductory kit for beginners, it definitely lacks the features of the high-end kits from Roland we all know and love from playing them at Guitar Center.
Overview of the TD-1K
If this is your barrier to entry, for example, if your child is interested in playing the drums, this may be an acceptable option. The TD-1K comes included with four drum pads and three cymbal pads.
85

Our Overall Score
Kit: TD-1K
Manufacturer: Roland
Here are some of the major features:
5-piece introductory electronic drum set – There's no kick pad, just a small pedal that functions as your bass drum. It's not the best option for developing foot technique.
15 built-in drum sound patches – Not as many as I'd like, but this isn't the TD-50 we're talking about here.
"Acclaimed V-Drums sound" – though, I can't say that it actually sounds like its high-end counterparts at all.
Onboard coaching function, metronome, and recorder – Great for learning and internalizing time, as well as hearing yourself back to see where you can improve.
Auxiliary input for playing along with your own tunes – There's not much to say, but this is definitely a great feature. I highly recommend new drummers play along with songs they enjoy to keep them engaged when learning.
Pre-recorded songs to play along to – These are great for challenging a new drummer to create their own parts to instrumental songs.
Beaterless kick pedal – Although, not the greatest for learning and development, it keeps the kit quiet.
USB-MIDI – Great if you want to connect your electronic drum kit to a computer to record externally.
Now, for what you get with this kit, it's a little bit too expensive, if you ask me. Compared to the Alesis options, you may be better off going in that direction.
Kits like this Roland somewhat remind me of the Yahama DTX450K, which in my eyes, is a little too overpriced for what you get.
I think my main gripe is that we're at the top of the price threshold, paying for a kit that doesn't even have a kick pad. Still, Roland makes great products, so you can't really go wrong.
The verdict: No matter which way you put it, Roland makes killer products, especially drums. The TD-1K makes a great entry-level kit for the beginning drummer.
Click here to read owner reviews on Amazon.
The best electronic drum kits under $1,000
Moving onward to our next pricing threshold, we have some kits that are great for intermediate drummers. If you're looking for a kit to keep the noise down while practicing at night, but still use an acoustic kit normally, I'd suggest staying in this range.
3) Alesis Command Mesh