Let's face it:

Electronic drum pads are becoming more and more common in drummers' setups, specifically the Roland SPD-SX.
Over the past decade, we've seen a rise in popularity of 80s instruments: the keytar, electronic drums, double-neck guitars, just to name a few.
A drum pad can offer a drummer a range of sounds that cannot be normally achieved with just a standard acoustic drum set.
In a rush? We love the Roland SPD-SX.
Many drum and percussion companies are creating higher and higher quality drum sampling pads each and every year.
Prices for these instruments range from inexpensive to very costly. We hope this list helps you decide on the perfect one for your setup.
---
The best electronic drum pads of 2019
Image
Best Value!
Editor's Pick
No. of External Trigger Inputs
Hi Hat Control Capability
Best Value!
Image
No. of External Trigger Inputs
Hi Hat Control Capability
Image
No. of External Trigger Inputs
Hi Hat Control Capability
Editor's Pick
Image
No. of External Trigger Inputs
Hi Hat Control Capability
Image
No. of External Trigger Inputs
Hi Hat Control Capability
When it comes to buying an electronic sample pad, the experience is a bit different than purchasing electronic drum kits. An electronic percussion pad is essentially a tiny electronic drum set arranged in a portable fashion.
Most electronic sample pads consist of small rubber surfaces that can be programmed to play different sounds and triggers.
---
Alesis is a company most known for designing electronic musical instruments, MIDI controllers, digital audio processors, audio mixers, digital audio interfaces, recording equipment, drum machines, professional audio and electronic percussion products.
They opt for the best value, sometimes sacrificing quality, on most of their products. However, with the new Strike MultiPad, those negative connotations may all but be a thing of the past.
New for December of 2018 is the Strike MultiPad, which is comparable to the Roland SPD-SX, featuring a similar look and number of pads. Read our full review here.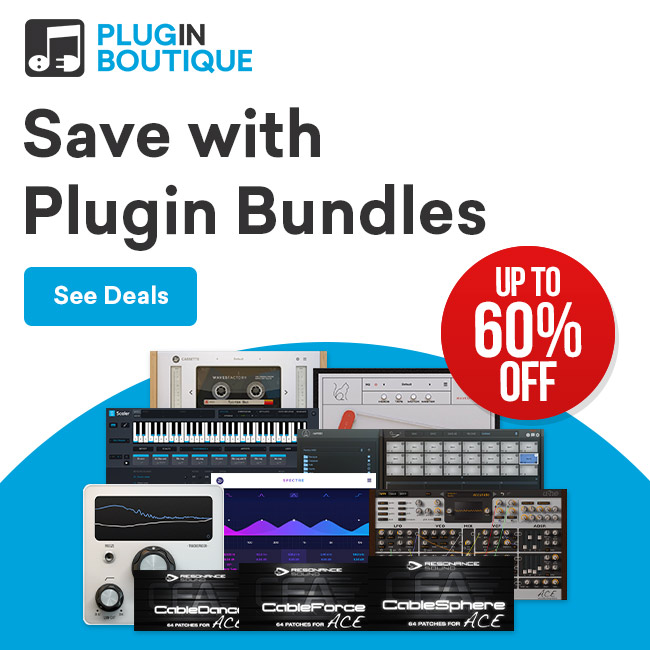 I have to say I'm a bit blown away.
Alesis states right off the bat that this pad is designed around a drummer's needs to sample, edit, loop, and perform on the fly.
Features
7,000+ built-in samples
32GB of internal storage
Ability to record samples from any source (phone, microphone, USB)
Nine velocity sensitive pads with customizable RGB lights
4.3″ color display
On-board looping software
The Ins and Outs
The I/O on the Strike MultiPad is fantastic. Alesis has done their homework; this is where they absolutely destroy Roland.
The Trigger In portion of the inputs features the option of five additional pads as well as a hi-hat input!
You could easily turn this thing into a small electronic drum kit!
Drumming Review Rating
89
My conclusion: I'm very excited! I haven't had a chance to play it yet, but the Strike MultiPad looks absolutely fantastic!
---
Alesis has since released the Strike Multipad, which has far more options than the original.
We are looking at one of their more recent products: the Alesis Samplepad Pro. We have picked it as the Editor's Choice.
This electronic drum pad used to compete with the Roland SPD-SX for features and usability, at half more than half the cost. But I think the new winner is the Strike MultiPad.
Overview of the pads and I/O – Alesis SamplePad Pro
The Alesis SamplePad Pro is a very attractive option for new drummers sporting the following features:
8 isolated and responsive rubber pads
Blue LED illumination
Two additional pad inputs, including both kick and hi-hat
USB/MIDI to computer
Five-pin MIDI input/output
3.5mm audio input
One of the biggest selling points on the SamplePad Pro is its ability to support both a kick drum and hi-hat pedal. Both inputs can be set for either switch or variable operation.
Adding extra pads, a kick trigger, and a hi-hat controller can turn your SamplePad Pro into a small electronic drum set.
Many users of the Alesis Samplepad are reporting dead pads after weeks of use! While we didn't have this issue, it is worth noting!
What do you get out of the box?
The SamplePad Pro comes stocked with 10 kits with 200 sounds included, expandable by up to 32GB SD card. Alesis has made it easy to bring your own samples to the party.
By utilizing the Alesis SampleConverter Utility, you'll be able to import any sound you wish to bring with you to your shows.
How is it that this is the only drum sample pad that supports sample playback from an SD card?! This is a killer feature!
---
Some drummers don't need access to thousands of samples and lots of pads for playing electronic samples live. You might only need a few pads pad to start playback from your backing tracks rig. That was my case entirely.
Similar to the Alesis SamplePad Pro, Alesis also makes a product that's half the size and has half the pads.
The Alesis SamplePad 4 Compact is perfect if you only need a few pads for your style of music. Once picking up this smaller pad, I was able to decrease my footprint on stage and reduce setup time overall.
There are some issues with the SamplePad Pro
Like I had mentioned earlier, it, unfortunately, has some problems. Some users are claiming that single pads on the unit are going dead after just weeks of use.
Others complain that the headphone output is not functional and the power switch doesn't work.
In all of these cases, I can only hope that Alesis did their best to appease their consumer base.
Drumming Review Rating
75
My conclusion: The
SamplePad Pro is one of the best entry-level sample pads! It's a fantastic price point, but it seems like this product might be a bit faulty.
---
Roland is a Japanese manufacturer of electronic musical instruments. They are arguably the best and most notable when it comes to electronic musical instruments.
Whether it's a MIDI keyboard, drum machine, or a percussion sampler, Roland is bound to have a great product.
Let's take a look at the products offered from Roland.
---
No importing of custom sounds, but still functions great
This electronic drum pad was originally released in 1985 and it was revolutionary.
It has since been "reinvented" while still missing many in-demand features. By today's standards, it just doesn't hold up.
The SPD-30 has eight trigger pads and comes packed with hundreds of sounds and 50 drum kits. There are tons of percussion sound effects from all of the world, as well.
Overview of the I/O – The "monster" of pad inputs
The SPD-30 offers a ton of external inputs: kick, snare, hi-hat, ride, and does feature hi-hat control. That's a plus in our book. You can make the smallest "big" electronic drum set out of this sample pad.
The biggest negative of the Roland SPD-30 is that lack of the ability to import custom sounds. Why spend upwards of $700 on a product, when you can get way more features from the SPD-SX or the Alesis SamplePad Pro?
Is there a way to still use custom sounds with the Octapad?
Yes! But, in order to achieve this, you will need a couple of things:
Roland SPD-30 Octapad
USB Cable / MIDI Cable
Macbook or PC Laptop
Digital Audio Workstation (Ableton, Cubase, Logic)
Sample Libraries (EZ Drummer, Addictive Drums 2)
Audio Interface
While it is possible, and this is what I do with my Roland SPD-SX and Alternate Mode malletKat, it's much more of a headache if you want to just plug in and play. I have to plug all of that in at every gig I play.
Drumming Review Rating
71
My conclusion: the SPD-30 should be discontinued. The next version of the SPD-SX should include all the I/O that the Octapad does.
---
The SPD-SX is the newest iteration of the SPD family. I have owned both the SPD-S and the SPD-SX and I can tell you that this is my favorite electronic sample pad on the entire list.
Take a listen to the included kit presets below.
Roland does offer a special edition model of the SPD-SX that has considerable amount of more memory (16GB), but it is more expensive.
A sample pad that boasts the best features
The Roland SPD-SX features nine customizable sample pads with LED indicators.
It's the only instrument of its kind with a whopping 2GB of internal sample space, enabling approximately 360 minutes of mono samples.
The electronic sample pad offers two external dual-trigger inputs for additional pads. The SPD-SX also comes with over 900 drum and percussion sounds.
The instrument has an amazing feel. The velocity sensitive rubber pads have excellent rebound and durability.
In my setup, I utilize the SPD-SX to its fullest; by connecting two Roland external pads as well as a malletKAT MIDI controller, there's no limit to the number of sounds I can create live.
On the back, we have two USB ports: one for importing samples and one for connecting to your computer. You can use your computer to import samples to the SPD-SX with Roland's free downloadable software.
How does it compare to its predecessor, The SPD-S?
The SPD-S was notorious for extremely slow sample loading times. Upon importing files from the flash card on the previous model, users would sometimes wait hours for their samples to load on to the SPD-S.
I can assure you, the sample load times on the SPD-SX are way better. Almost instantaneous!
Overview of the I/O – No hi-hat control
The Roland pad has DC In, MIDI In/Out, Audio In (so you can jam your favorite tunes with your SPD-SX!), Sub out, Foot SW input, Trig In 1/2 3/4, a master output, and a headphone input.
It's very unfortunate that this sample pad doesn't have hi-hat control! This is my biggest issue, as some trigger pedals do not work with it.
The SPD-SX is well worth your investment. I have had mine for three years and it is still in perfect working condition. I use mine in conjunction with my Alternate Mode malletKAT.
I currently am under-utilizing my SPD-SX. Since I use it with a computer, I do not use any of the included sounds, sampling features, or effects.
Is it a waste to do this? Potentially, but Alesis did not offer the Sample Pad Pro when I bought mine. If they did, it was an earlier version of the product that didn't have everything I needed.
Using Ableton Live with my SPD-SX
I use Ableton live to run backing tracks. Two pads on my SPD-SX control stop and start of playback. Two shoulder buttons on the top switch which song we currently are on.
While this does render my SPD-SX unplayable (If I assign sounds to it, I could potentially hit the stop playback trigger in the middle of a song), I do have two trigger pads that I use to play additional sounds on.
Maybe my setup is overkill, but I have found it to be the most reliable, and that is key. Except of course for this…