Whether you're an experienced producer or just a beginner, a drum machine is one of the greatest tools to have in your writer's toolbox.
We tested out seven popular products and picked out the best machine for beginners. Read more to see which ones we liked.
Now, these types of instruments should not be confused with drum pads, which are generally hit with sticks. Some drum pads contain drum machines, but not all drum pads are drum machines. Get it?
The best drum machines of 2019 – A quick glance
Editor's Pick
Native Instruments Maschine Mikro MK2
Native Instruments Maschine Mikro MK2
Editor's Pick
---
Akai Professional MPD218
Sale
Akai Professional MPD218
Simple, small, feature-packed pad controller for finger...
16 Thick Fat backlit MPC pads (48 assignable pads accessible...
6 control knobs (18 assignable knobs accessible via 3...
USB-powered through computer, no AC adapter required
Includes free software titles Ableton Live Lite, Akai Pro...
Akai is one of the most notable companies when it comes to MIDI controllers. The have an excellent line of products that feature both great design and lots of features. The Akai MPD218 is a fantastic drum machine for beginners. Let's take a look at why.
Quick Overview
The Akai MPD218 is your standard MIDI sampling pad. It connects to your computer via USB and works with any Digital Audio Workstation. Since it is not analog, you will need to have a computer with a DAW for it to function.
There are no onboard sounds as it is just a MIDI controller. Included with is over $400 of software including Akai Pro MPC Essentials, Big Bang Drums and Big Bang Cinematic Percussion from Sonivox, Ableton Live Lite, and Software Preset Editor.
Quality of the pads
The pads on the Akai are incredible. They feature a velocity-sensitive mode that sounds very realistic. Of course, if you want your snare drum to sound like a machine gun, you can turn this feature off.
With the MPD218, you'll be jamming in no time. There are tons of drum patches, arpeggiators, and lots of unique synth sounds. You can even play chords if need be. The pad layout mapping is very easy to use and understand.
Functionality
Note Repeat is one of the included functions of the MPD218. What is it? It's a built-in function that repeats a note you play with a selected subdivision. For example, you could have note repeat set to 1/8 notes, and your pad would repeat that note as if it was an eighth note.
This is perfect for creating arpeggiations, cool synth and bass lines, and other unique parts. You can control the subdivisions with a knob, so it's easy to change on the fly.
In addition to note repeat, there is built-in swing functionality for all your odd-timed parts and ideas. If you're creating a piece of music that is in a swung or jazz style, this is a perfect application for these genres. You can also control the "amount" of swing in your parts. The MPD218 does not have a backlit screen, unfortunately. What do we think? It's a solid drum machine for beginners!
---
Alesis SR16
Akai Professional MPD218
Professional drum machine with 12 velocity sensitive pads...
50 Preset / 50 User drum kits with 233 sounds assignable to...
Exclusive Alesis Dynamic Articulation feature enables a drum...
Sound stacking, step editing, stereo samples with reverb and...
2 Footswitch Jacks, MIDI I/O, Stereo main and aux outs,...
The Alesis SR16 has been utilized by artists, musicians, and producers since the 90s. Live musicians, lyricists, and music producers have also used it in recording studios or on stage. This drum machine for beginners comes with over 200 amazing drums sounds.
The finger pads are velocity sensitive, so it will respond to you playing soft or hard. Velocity sensitive pads make MIDI drum pads sound much more realistic.
It also features 50 drum kits that were meticulously recorded and sampled from real drum sets, recorded by actual drummers in a recording studio. The SR16 also features brilliant MIDI implementation, foot switch, lots of editing features, and adjustable programming.
Only the most veteran drummers and music producers will be able to separate the sound of the SR16 with a real drum set.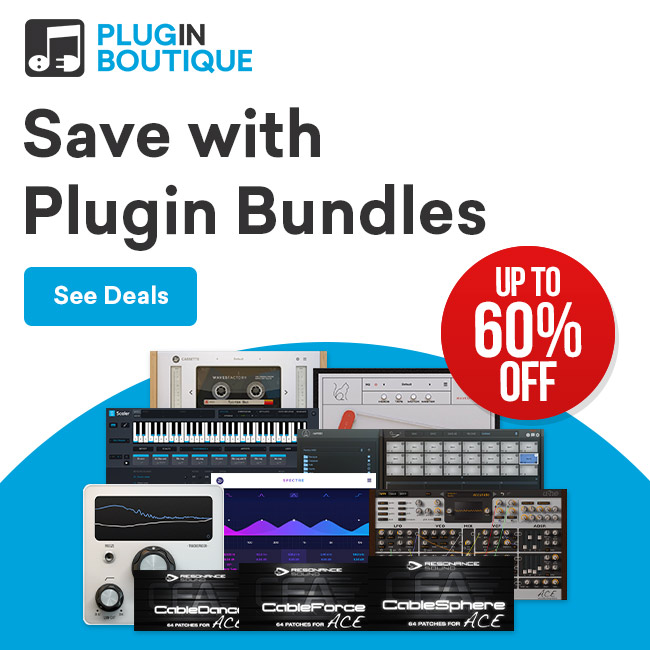 This drum machine is commended for its quality of sound and is the perfect device for solo artists who don't have access to a real drummer or who need an inexpensive writing tool. It can be utilized in a project or home studio and is very lightweight for easy travel.
---
Korg Volca Beats
Korg Volca Beats Analog Drum Machine
Real analog sounds created with reference to classic rhythm...
Electribe-style 16-step sequencer with eight memory patches
Stutter function generates repeated triggers that...
Six editable analogue parts with one knob per function for...
Go-anywhere analogue: play anywhere with the built-in...
The Korg Volca Beats is perfect for any traveling musician. Lightweight and powerful, this drum machine is incredible all-around, perfect for any beginner or professional. Korg's legendary synths can be heard all throughout this instrument. You also have the option to connect an external MIDI controller for more sonic possibilities.
It includes a 16-step sequencer with eight memory patches. If you have other MIDI devices, you have the option of syncing the clock to your other devices with the word clock. If you have no idea what this means, don't worry about it.
One amazing feature of the Korg Volca is the built-in speaker, allowing it to go anywhere without headphones. You can run the instrument off of batteries, as well.
---
Native Instruments Maschine Mikro MK2
Native Instruments Machine Mikro MK2
Easily browse, load, tweak, play, arrange, and automate all...
Control and sequence all of your external hardware...
Multicolored pads allow you to assign colors to the groups,...
Pads feature increased sensitivity for much more precision....
Please Note: Kindly refer the User Manual before use. An...
The Native Instruments Maschine Mikro mk2 is one of my favorites on this list. While not a traditional drum machine so to say, it has all the functionality plus many more features.
Included is a sample library from Native Instruments totaling around 6GB of amazing sounds. In addition to sounds, there a ton of MIDI patterns already pre-programmed into the Maschine software that is used inside your DAW.
My only hangup is the VST software. It tries to be its own digital audio workstation and results in terrible user experience.
To use it, you load Maschine as a VST instrument inside your DAW. From here, Maschine loads up another window that is similar to a DAW.
Now, this isn't terribly uncommon when integrating other DAWs like Reason with, say, Pro Tools, but the workflow of Native Instrument's Maschine is horrendous.
This is frustrating, as none of the routing is similar and requires a bunch of menu changes to get it to work correctly. MIDI feedback is a huge issue and I found myself extremely frustrated when using Maschine. I just wanted to produce some music! Not read a bunch of PDFs on routing settings through Maschine into Cubase!
With that aside, Maschine mk2 is actually very powerful. The hardware interface is surprisingly easy to use. You can browse patches, sample sounds, cur sounds, shape them, and perform.
This unit does require a computer as there are no onboard sounds. If the 6GB library isn't enough for you, there are expansions you can buy from Native Instruments.
---
Arturia Drumbrute
Sale
A large number of drum machines are generally emulations of older hardware that is both hard to find and very expensive. We have been very fortunate in the past few years with all the VST instruments that essentially "clone" older hardware synthesizers to an almost identical sound. Arturia's Drumbrute is the company's introduction into the hardware drum machine market. Is this the best for beginners?
Arturia is a household name when it comes to synthesizers, both hardware, and software. I have loved this company for years, mainly utilizing their V Collection on many of my projects. They are definitely no fly-by-night company.