If you're a drummer and you don't use a practice pad, you're missing out big time. Having an easy way to practice is absolutely essential if you want to take your drumming to the next level. That being said, a drum practice pad doesn't have to be expensive to be quality.
I personally own about five practice pads, but that's because I have used them, worn them out, and have seen from my own experiences which ones stand the test of time.
In a rush? We recommend using the Movement Drum Co. practice pad.
You really don't have an excuse to not practice in this day in age. With the arrival of social media, we've seen how many talented drummers are really out there; just check out the Instagram tag #instadrummer. If your goal is to become a working drummer in the industry, you've got to keep your chops sharp and be constantly refining your skills.
---
Best Drum Practice Pad – A Quick Glance
Let's get on with it. The table below is a quick list of our top rated drum practice pads. Feel free to check these out here or keep on reading to get a more in-depth review of each practice pad.
Image
Editor's Choice - New!
Pad
Movement Drum Co Practice Pad
SJC Josh Dun Practice Pad
Vater Chop Builder Practice Pad
Overall
Great practice pad overall with three playable surfaces.
An awesome looking fan favorite for twenty one pilots' fans.
An excellent double-sided pad from Vater Percussion.
Editor's Choice - New!
Image
Pad
Movement Drum Co Practice Pad
Overall
Great practice pad overall with three playable surfaces.
Image
Pad
SJC Josh Dun Practice Pad
Overall
An awesome looking fan favorite for twenty one pilots' fans.
Image
Pad
Vater Chop Builder Practice Pad
Overall
An excellent double-sided pad from Vater Percussion.
This article is for drummers of all ages. We have spent a ton of time and have meticulously reviewed tons of drum practice pads and have made a curated list of what we believe are the best pads available. Read further to see our top picks and find the best drum practice pad for you.
---
Movement Drum Co Double-Sided Practice Pad
Perfect for drum corps and marching percussion
This practice pad from Movement Drum Co is new to our list. They were kind enough to send us one to check out. Upon receiving it, we were pleasantly surprised. It stands out from every other traditional pad on our list. We have deemed it to be our Editor's Choice.
When you open the box, you'll find three pieces: the pad itself, a rubber insert, and a clear plastic piece. The pad measures 12″ in diameter and features two sides, one being a harder playing surface than the other.
Overall, they have made a great impression on us thus far! In addition to just being a practice pad, it features plastic rims, which really simulate that of a marching snare drum.
The thick rubber insert fits nicely on to the pad. When played, it feels more like a real drum (like a tom), rather than a practice pad. This is huge, since practice pads often simulate an unrealistic feel and give naturally impossible rebound.
When transitioning back to, say a drum set, your hands should feel more at home. It's not a raw rubber finish on the top. It feels like some sort of fabric that makes for both an impressive look and is smooth to the touch.
Excellent for practicing marching or drum corps music
The clear plastic insert also fits nicely on the top part of the pad. To my mind, this insert simulates that of a marching snare drum, as when played, you get a crisp attack that sounds very similar to that of a Kevlar drum head.
Combined with this and the plastic rims, you have a perfect practice pad for working on your chops and exercises. This is perfect for anyone who plans on trying out for drum corps or anyone actively involved.
You can really hear how cleanly you are playing when this insert is used. It's good to note that when using it, you will be increasing the volume of the pad. If neighbors are a concern, be mindful of this.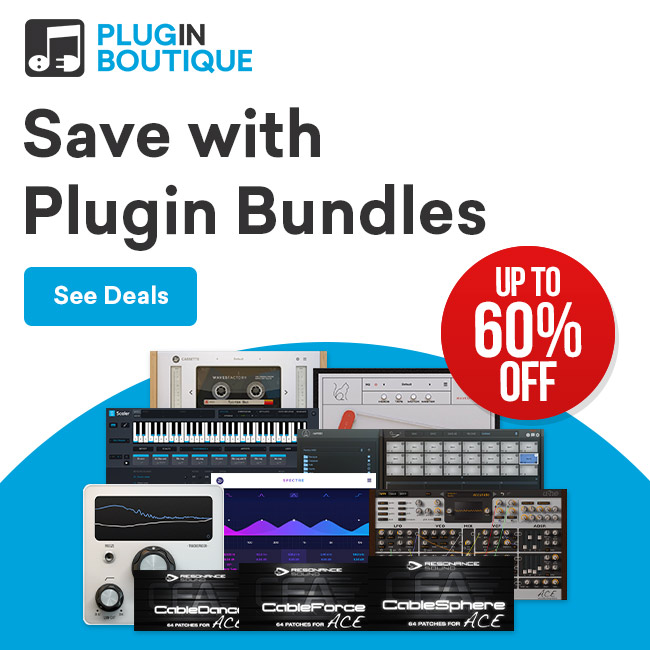 Pros
A two-sided practice pad with additional inserts for different playing styles
12″ in size is much smaller and portable than larger practice pads
Included plastic rims make it possible to simulate rim shots and clicks
Cons
The pad is a little more expensive than others
It tends to be a little louder than other pads
The pad is a bit heavy to lug around
---
Evans 2-Sided Practice Pad
Perfect for beginning drummers
Evans Realfeel 2-Sided Practice Pad, 12 Inch
PRACTICE ANYTIME, ANYWHERE - Evans RealFeel Practice Pad...
TWO-SIDED - The two-sided design of the practice pad gives...
AVAILABLE IN 3 SIZES - A variety of RealFeel practice pad...
PERFECT FOR ALL DRUMMERS - From the beginner practicing in...
MADE IN THE USA - For over 40 years, Evans has been a...
A Quality Drum Practice Pad
Like many drum practice pads we will see in this article, the Evans 2-Sided Practice Pad fits perfectly into any snare drum stand, so you can stand while you play or remove your snare drum from your kit to practice. You can also rest it on top of your snare drum for quick shed sessions while your band is tuning up.
In Use
This practice pad has a large playing surface and a nice grey finish. It's durable to any kind of weathering and will last for years to come. This side of the practice pad seems to be suited more to a marching snare drum as far as rebound feels. It's very bouncy.
When you flip the practice pad over, there is a hard, rubber black pad that is good for practicing rebound strokes. This material doesn't rebound quite as well. It's great for practicing licks that would be suited for a loosely tuned snare drum or tom. Using this side of the practice pad can help build arm strength and endurance.
Pros
Both sides of the practice pad provide value for practicing rudiments and chops
Excellent size that is perfect for travel and fits nicely in a snare drum stand
Very affordable for a high-quality drum practice pad
Cons
The pad may have a bit of a chemical smell that results from the type of glues used and the wood planing process
Some users have had issues with the pad not being fully glued down to the particle board
This practice pad in particular is a little heavy. Not a huge concern for me
---
Drumeo P4 Drum Practice Pad
Perfect for drum set players
When you're playing drums, you don't just hit the heads. Sometimes you may play on the rim, the cymbals, or even the side of your floor tom. Why should this change when we go to practice?
Drumeo's P4 Practice Pad has addressed this issue with perfection. Not only does this pad allow you to practice your chops and rudiments, you get four different zones of play area.
In Use
The large blue section acts as your traditional practice pad, emulating the feel of a snare drum. One level up on the left is a hard black rubber designed to emulate a high tom.
It is more responsive and has a bit more bounce than the blue section. Moving the right is a white surface that is designed to feel more like a floor tom – much less responsive than the other two pads thus far.
The final orange pad on top is very hard and is meant to emulate a ride cymbal or a hard Kevlar drum head typically used for marching snare drums.
Drumeo is the only company that makes a drum practice pad this versatile, which is why we love it.
Pros
Made in USA
Contains four different playing areas that emulate different pieces of the drum kit
Pad will fit on any standard snare drum stand
Cons
The Drumeo practice pad is a bit expensive for a beginner
Despite the different playing surfaces, playing a full drum set is still going to be much different
---
Remo Tunable Practice Pad
Perfect for concert percussionists
Sale
The Classic Design
This is what I consider to be the "OG" drum practice pad. I've seen so many of these things at schools and in practice rooms that it's not even funny. If you're a drummer, you probably know how awesome Remo is and why you should use their drum heads. 🙂
In Use
Remo's Tunable drum practice pad isn't my favorite, but it does offer one interesting advantage over the others. With Remo's pad, you have the ability to tune it to the tension of your liking.
This sounds awesome… on paper. In practical use, this function is absolutely useless to me. I found myself just leaving the pad as is and I never touched the tuning on the pad. I never felt like it actually did anything. It doesn't respond like an actual drum anyways.
This practice pad is extremely small, and that isn't necessarily a deal-breaker for me. I actually believe it's a good practice to play on a surface that is considerably smaller than your regular drums. It will work your accuracy and you will hit in the center of the drum more often.
Overall, this drum practice pad is just outdated to me and I'm not the biggest fan of it. That being said, it is a nice choice for concert snare drummers, who are potentially working on excerpts from a repertoire for a orchestra audition. It provides a rebound that doesn't seem too far off from a snare drum and buzz rolls feel very realistic.
Pros
Drum head is tunable
The pad is very easy to mount on a stand and sits nicely on a table, desk, etc…
Perfect practice pad for concert percussionists
Cons
Practice pad is very small
Very outdated compared to other brands
---
SJC Josh Dun Practice Pad
Perfect for fans of twenty one pilots
A Fan Favorite Practice Pad
Twenty One Pilots are arguably the biggest duo and act in the world currently. Why not use a drum practice pad from two of the greatest role models to come out in the last few years?
This drum practice pad is made from an awesome custom drum company called SJC Drums. It features twenty one pilots branding and is 12″ in diameter with a 10″ playing area. The pad is designed very well and is right there with the Drumeo practice pad as far as quality is concerned.
The Josh Dun practice pad is single-sided, so you won't get all the features of the other pads. If I had to pick a practice pad purely based on design, this one would be the winner. If someone in your family is a drummer and enjoys the music of twenty one pilots, this makes the perfect gift for any occasion.
Pros
Beautiful design
Very high-quality materials
Solid build
Cons
More practical for fans of the band than actual drummers
Single-sided practice pad
---
Vic Firth Heavy Hitter Slim Practice Pad
Perfect for drum corps and marching percussion
Sale
Vic Firth Heavy Hitter Slim Pad (HHPSL)
he Heavy Hitter Stockpad features a 3/16" thick gum rubber...
This pad gives the player a more accurate feel of a snare...
It's the perfect size and weight to throw in a backpack for...
4 mil mylar laminates for the HH Stockpad are also...
The Marching Practice Pad
Vic Firth makes quality products. I proudly endorse the company and always have been happy with the sticks they make. The Heavy Hitter Slim Practice Pad is ideal for drummers who are on a drumline or love learning DCI chops and licks.
This drum practice pad is surprisingly light and portable. When playing, it's far more articulate than some of the other practice pads I have played. Just like many other pads on this list, it is double-sided.
On one side, you get a hard rubber pad that is extremely articulate. The other is a soft gummy rubber that is both quieter and gives a bigger rebound.
I found, like a lot of the other practice pads, that this one is just too bouncy to be perceived as a real drum. It's kind of a characteristic of drum practice pads that we just have to deal with. There's really no good way to emulate a real snare drum, unless you're playing a real snare drum.
Pros
Great build quality
Very portable
Double-sided
Cons
Hard rubber side can be very loud
Design colors are a bit ugly
---
Vater Chop Builder Practice Pad
Perfect for all-around drum practice
Sale
A Good Runner Up
Vater's Chop Builder Practice Pad is an excellent quality product and is one of my many drum pads that I use on a regular basis. I used to love using their sticks as well, but found that there tends to be a bit of a quality control problem. Many pairs of sticks often were warped and not pitch-matched. Regardless, that doesn't necessarily mean the pad is bad!
Like the Evans Reelfeel drum pad, this is basically the exact same design. You get a double-sided practice pad that has very similar materials. In my opinion, this drum practice pad beats that one on colors and design alone! Unfortunately, it is a bit more expensive for basically the same product.