Out of all the gear we drummers use nightly at gigs, the one that seems to be the most forgotten about is our drum rug. Literally. I can't count the number of times on my hands of how many forgotten rugs I've seen at clubs.
Drum rugs aren't glamorous. They don't give us new tones or better playing ability. Yet, they do provide a few essential functions for us: bass drum stability, hardware location, and overall look.
If you've been struggling to keep your bass drum from moving, set up your kit properly at a gig, or improve the cleanliness of your kit, it's possible that you have a poor quality drum rug.
The very foundation of your drum set is inferior and can dramatically affect your performance both at home, in the studio, and when playing a gig.
While some can be crafty and create a wonderful drum mat out of whatever may be laying around, know that this method is not for everyone. An alternative to the DIY approach is to buy one, specifically, the best one available.
I'll break down the most popular drum rugs (and some not-so-popular) for you, in this in-depth review. I'll compare quality, price, pros, cons, and give my true honest opinion on each one.
Best drum rugs of 2019 – A quick glance
Image
Our Favorite
Ideal For
Those Willing to Try New Things
Image
Image
Ideal For
Those Willing to Try New Things
Our Favorite
Image
Image
---
Drum Workshop Drum Rug 5×7 Feet
DW Drum Rug 5x7 Feet
5.3' x 6.6' Drum Rug with Industrial-grade Construction
Emblazoned DW Logos
Non-skid Surface
Drum Workshop (more commonly known as DW) is a drum set and hardware manufacturer located in California.
They make incredible sounding drums at both an intermediate and professional level.
Drum Workshop (more commonly known as DW) is a drum set and hardware manufacturer located in California. They make incredible sounding drums at both an intermediate and professional level.
In fact, DW makes a perfect entry to intermediate-level drum kit, the DW Design, that I reviewed extensively recently. Today we are looking at DW's branded drum rug.
The DW Drum Rug is by far the cleanest looking rug on the market. It features a non-skid rubber bottom, four silver DW logos, and is the perfect compliment to your DW Collector's Series drum set.
Although it doesn't offer much as far as design goes, simple sometimes can win. If you tour or travel a lot with your drums, the black cloth makes it easy to spike with colored tape.
The biggest issue with black rugs for drummers? Stick shavings. If you are an aggressive player, you will definitely be vacuuming this drum rug very often, as you will see the fragments of your old drumsticks collecting at your feet. If you keep your rug clean, this shouldn't be a huge issue.
My conclusion: amazing quality drum set rug, but I cannot justify the higher cost comparatively.
---
Black Widow Drum Web Anchoring Drum Mat
Sale
Black Widow Drum Web Anchoring Drum Mat, The Ultimate Drum Mat
Engineered, patented and designed to LOCK pedals in place;...
Replaces conventional large drum rugs AND; weighs less than...
Completely personalized to drummers set up - includes...
The ultimate in drumset security AND portability. The drum...
Drums don't move! Drummer's body weight on the throne keeps...
This is the most unique drum rug on our list. The Black Widow Drum Web Anchoring Mat is truly different. This rug only covers the space for your throne and your kick pedals. It replaces conventional drum rugs and weighs less than 2 pounds.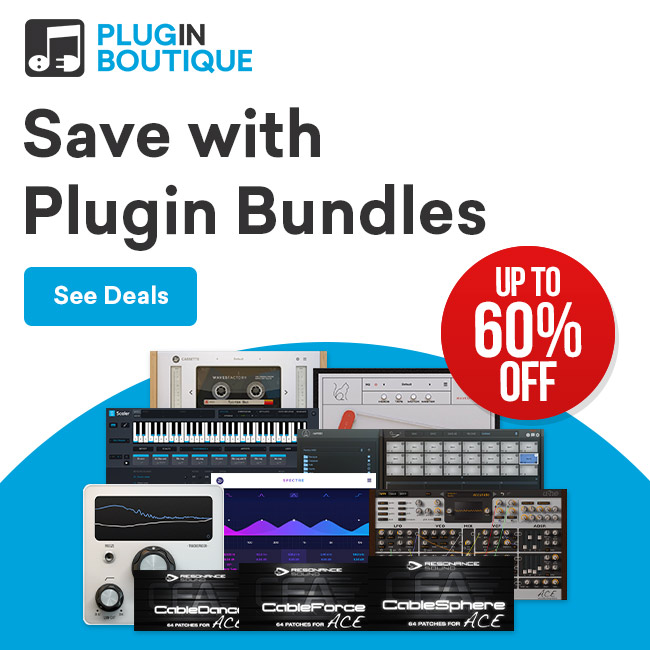 Small footprint
The Black Widow Drum Web Anchoring Mat is perfect for touring since it leaves such a small footprint.
The rug includes a patented system with self-adhesive Velcro security strips. With this rug, you aren't supposed to move, as your throne is anchored under the rug.
High quality material
The drum mat is made from a military-grade nylon material, making it very tough and easy to clean. No more beer stains on your old drum rug.
The Black Widow drum web will work fine with acoustic drum kits, electronic drum sets, practice kits, and even percussion kits. It's not the type of drum, rather the velcro system that makes it work.
Upon opening the box, you'll see a nice case that holds your drum mat. It's not very big in size and is very portable.
The Black Widow drum rug does include velcro as well as marking strips that help you set up the same way at every gig. The velcro strips will attach to the bottom of your bass drum pedals, hi hat pedal, and any other accessory pedals you may use.
Do the drums really stay in place?
I was a little skeptical because I have used velcro on tons of applications and I know that it's not always perfect.
Things move around and it doesn't always hold the best. I wanted to make sure our kit didn't move at all with this mat, so we had to be thorough in testing.
The first thing I found problematic was the heel side of the hi hat pedal was slipping and rotating under my left foot. You can apply a fix for this using more velcro, but this seems to be a bit of a flaw from my standards.
The next thing, which could be considered a non-issue to some, was that the drum rug seemed to "flex" as I played.
For example, the bass drum would actually bounce forward a tiny bit and then bounce back to where it was. I don't think this is a big deal but sure makes me wonder if the drum mat itself will stretch over time, resulting in my markings to be all for nothing.
My conclusion: a unique take on the drum rug. I personally am not a fan of the product, but do appreciate the innovation.
---
Meinl Cymbals Drum Rug – Our Favorite Pick
Meinl is a company best known for their awesome cymbals and percussion. In fact, most drummers I see now have switched from the mega cymbal companies over to Meinl.
In addition to making great cymbals, they also make a killer drum rug that's offered in five different styles.
The rug size is 5.5ft x 6.5ft, so you'll have plenty of space for all your drums and cymbals. It does include a carrying case, but I probably wouldn't use it to be honest.
The underside of the rug is a non-slip rubber that prevents your rig from moving on stage.
The rug is also made of very tightly-woven fabric that drum spurs with sink into and will stay put. Don't worry about your bass drum moving away from you ever again!
My conclusion: by far the best value. With so many options, you can't go wrong!
---
Persian Area Rug – A Stylish, Yet Classic Drum Rug
Sale
If you're more into traditional looking rugs for on stage, check out this 5'x8′ Isfahan Area Rug. This won't have the features of the Meinl rug, like the non-slip rubber, but you can engineer some DIY solutions if you're crafty.
A rug like this will be totally unique to any drummer you come across, so that may be a benefit you are looking for.
If you are into these kinds of rugs, you can spend a fortune on them. Go for the cheap ones.
You don't want to spend a ton of money on a really nice hand-made rug and then have it ruined by drumstick shavings and bass drum spurs.
My conclusion: the size is a nice feature. If you have a bigger drum kit, you may have to opt for something like this rug!
---
Budget Black Rug – The Affordable Drum Carpet
Sale
If you are looking for the cheapest route, look no further. In fact, you could probably go to Walmart and spend $20 if you really want to go that way. Here is a cheap black rug that does have a non-slip coating on the bottom.
It measures in at 5'x7′, so this rug is big enough to fit a moderately sized drum kit on. Originally designed for a kitchen, but no one will have to know that!
In a separate post, I've detailed a few great bass drum anchor options that keep your kick drum in place.
I also talk about an awesome DIY way to make your own stopper that also provides a 'spiked' spot where your bass drum goes every night for every gig.
My conclusion: if you tend to leave your drum rug at gigs a lot, the budget rug is the way to go.
---
Things You Should Look For In Drum Rugs
Now that you have taken a look at all the major benefits of each drum rug, we can look at some things you should always look for when buying a drum rug.
When buying a drum rug, one thing to consider is the overall look and design of the rug. When you are on stage, do you want to be flashy, or do you want to have a minimalist and clean look to your drums?
Most drummers I see on the road today have a standard black rug with their hardware positions marked with green or pink spike tape. I am the outlier in this situation as I love my Persian-styled rug.
All drum rugs are not created equal. You must take into account the ruggedness and durability of the rug you choose to purchase. Some rugs will be thinner and more delicate, while others will stand up to anything.
Most of the drum rugs made by big drum companies will be more durable than the budget black rug you can find at Walmart.
Be mindful of your bass drum and hi hat spurs
The legs of your bass drum have what are known as telescoping spurs. These spurs act as anchors by using a very sharp point, depending on how you set them. Hi hats also have spurs underneath the metal plate.
You can vary the position of these spurs to the point where they are not even utilized. In this scenario, the rubber stoppers will be the only thing keeping your bass drum in place.
In most situations, using bass drum spurs is fine. However, if you have a delicate, hardwood floor underneath your drum carpet, be mindful that the spurs on your bass drum and hi hat can potentially damage the surface.
The best solution I have found to this issue is to stop by your local hardware store and pick up a roll of rubber flooring runners, like the one I have listed below.
Simply cut the section you need and place it underneath your drum rug. Not only will it provide protection to your flooring, it will act as a non-slip material, so your drum carpet won't move around.
---
How large should your drum rug be?
The last thing to consider when buying a drum rug is the size and footprint you will take up on stage.
I have been in many club situations opening up for big national acts and they don't leave us much space to set up.
Since all their gear is already on stage, we have to make due with what we have. My rug has often times been too large to set up properly and, as a result, some of my hardware doesn't always fit on the rug.
This leads to lopsided hardware balancing on a half-folded up rug, microphone cables, and anything else that may be on stage at the time. This may be the case for the Black Widow drum rug.
That being said, the drum rug size should be as large as your kit needs to be. If you're the headliner, you should have no problem with space on stage at most venues.
Take care of your drum rug and be sure not to leave it at the last venue you played at. You probably won't get it back.
---
How to mark your drum rug for gigs
Most touring drummers I have seen in my career take the time to mark their hardware positions. There are many benefits to doing this:
Save time when setting up at a gig
Perform every night to your exact setup
Ability to have someone set up your drums for you
More time to soundcheck before the gig
Have you ever gotten to a gig and had to take extra time to find all the positions of your drum hardware? Worry no more, as there are many ways to alleviate this issue.
Use spike tape to mark positions on your drum rug